Because I'm the Mommy
"Trouble, oh we got trouble,
Right here in River City!
With a capital "T"
That rhymes with "P"
And that stands for Pool…."
I, like most parents, have deluded myself into believing that the long, leisurely days of summer are to be preferred to the cold, flabby-arm-concealing school-filled days of winter.  I recklessly believed that maxi dresses were more flattering to the pear-shaped, apple shaped, Hell, the whole fruit basket figure than say a woolen tent cute little sweater set.  But like all good wet dreams my delusions too, must end.
(sigh)
Pool season is upon us!
Now I'm sure that for you leg shaving perfect mommies out there this is not any reason for you to stay up all night writing blog posts in the hopes that exhaustion could keep you from venturing to the pool panic, just because the whole world will see your post hibernation flabbiness don't-look-directly-at-them-because-they-will-burn-your-corneas-white-legs.  And really who cares that you put on a 15 couple of pounds over the winter?  You know you will add another 3 to 5 knocking back ice pops take them off in no time chasing the kiddos around the pool.
So as I waste time writing and rewriting sit here contemplating whether I'm going to need a weed whacker to trim my bikini area shave my legs again before tomorrow's dip I am reminded that tan fat is prettier than white fat everyone has their own body issues to resolve and that the first trip to the pool only happens once a season.  Halleluiah! I know that once that first trip is made I can boldly say that I conquered my fear and I walked confidently into that pool with my head held high while fully concealed beneath my cover-up, beach hat, sunglasses, beach towels and pool toys!
Have a great weekend, Ya'll!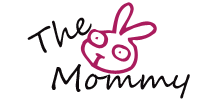 Be sure to stop by Because I'm the Mommy to leave some bloggy love!